Marie
I'm Marie, also called "the rabbit", student at the Celsa, the great french school of communication. I am 20 and I've always lived in Paris, France.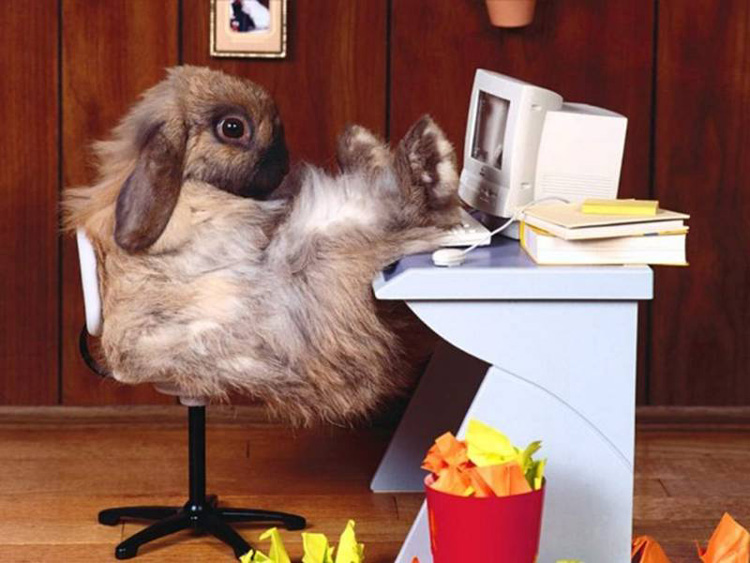 As you can see here, I'm kind of a geek
In one week, you'll be able to see my online resumee. It will be awesome. Meanwhile, you can check on my blog about e-communication :
//marielmi.wordpress.com/
---
WORK EXPERIENCE
February-May 2008 : Internship in Public Senat, the channel of the french parliement.
I worked in public relation, made press release, and organized evenement (the inaugural party for the exhibition "vlaminck" at the Luxembbourg …)
//www.publicsenat.fr/
July-August 2007 : Internship in Cegelec in Frankfurt am Main, Germany.
I worked in the human ressources, learned how to work with SAP
//www.cegelec.de/
July 2006 : Internship in Les Echos
//www.lesechos.fr/
---
STUDY
2008-2009 : Master 1 in Celsa, specialized in Media
2007-2008 : Licence 3 in Celsa, High school of communication, specialized in Media.
2005-2007 : "Classes préparatoires" in Fenelon, where I studied Litterature, philosophy, german, english and specially History and Geography
2005 : Baccalaureat with award
---
OTHER SKILLS
I am very good at the game "trivial pursuit", I am even planning to participate to a national competition.
page revision: 7, last edited: 23 Oct 2008 13:42