Vianney
Hi everybody !
You are on my e-portfolio right now…

First, let me introduce myself :
I am a french student, living in Paris.
I am currently in my first year of master in the CELSA (option communication media and mediation).
The CELSA is the School of higher studies in information and communication sciences. It belongs to the Universtiy Paris Sorbonne.
---
This video will allow you to learn more about me :
---
Here is my e-CV :
EDUCATION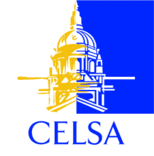 Since Sept. 2008
First year of Master in Communication, major in media and mediation -CELSA-Sorbonne
2007-2008
Licence (B. A. equivalent) in Communication, major in media and mediation - CELSA-Sorbonne, Paris.
2005-2007
Preparatory classes: two-year undergraduate intensive course in Literature, History and Philosophy. Lycée La Bruyère, Versailles (78).
June 2005
Baccalaureate B (Economics). Diploma awarded with honours. Lycée François Ier, Fontainebleau (77).
PROFESSIONAL EXPERIENCES
March-August 2008
Internship in CARAT (Aegis group), working in the consulting department. Assisted a brand manager in media planning and consultancy in media and out media strategy. Analysed client's briefs, targets and objectives in order to create the most efficient plan of action. Made benchmarking studies.
Clientele : Galeries Lafayette, Gaz de France, BHV, Louis Pion and Royal Quartz.
Contributed to the creation of a new structure within the agency. La Défense, Paris.
August 2007
Internship in the SIRPA-Air (French Air Force communication department). Wrote press releases and short articles for the French magazine Air Actualité and the French Air Force Website. Paris.
LANGUAGES
English : fluent
- Summer 2006: lived in Atlanta, Georgia, USA, in an American family.
- February 2005: training course at the British Institute in Paris.
German: conversational
- Summer 2005 and 2008: lived in Berlin in a German family.
COMPUTER SKILLS
Microsoft Office, Media Explorer, Medialand (media planning tools).
---
And, last but not least, you can visit my blog in english from now on : what's up e-culture?.
This blog deals with the e-culture and the e-communication. In fact, I am particularly interested in the Internet and other new media field… and the way they affect the "traditional" media (TV, newspapers…).
page revision: 8, last edited: 27 Nov 2008 10:20